DELIVERANCE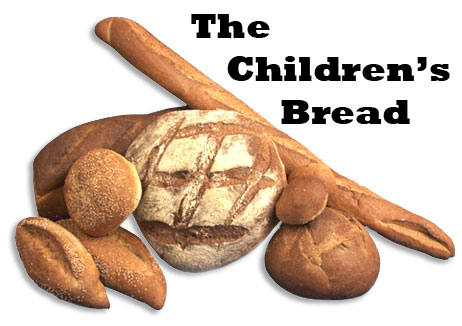 If we are to live successfully in Christ, Satan and his past influence in our lives must be thwarted. Of course, on-going repentance is key to reversing the process of sin and unholiness in our lives. But Satan is still the 'Prince of the power of the air' and he has great authority and power to influence our lives and actions. We must be aware of Satanic realities about us that seek to draw us back into his grip, even after we have become born-again. We may be inclined to think since Jesus dwells within us nothing, even Satan, can touch us. This is a wrong impression to have. He who is in us is greater than he who is in the world, this the Bible reassures us is true. But this is not to say that Satan is inactive. Far from it. After Calvary Satan became like a wounded bear. He is out of control with fear, rage and hatred. As his time of judgment draws nearer and nearer so his wrath and desperation increases. He will not fail to pull out all stops trying to destroy the works of God whenever and whereever he can. (Rev. 12:12) He will use 'once-true' ministers of Christ who have sold out the Gospel, whether with malice and intent, or by defaulting to lust and cares of this world; or for whatever reason (money, power, hate, jealousy, intellectualism, convenience, selfishness, fear - you get the idea) to depart from the faith. They will be putty in his hands; he then is able to channel seducing spirits through them so that his false seducing spirits of light, can wheedle their way into the hearts and souls of believers sowing heart worms of death. There the devils boldly plant their highly deceptive doctrines among the sleeping, oblivious flocks of the churches of Christ.
"Now the Spirit speaketh expressly, that in the latter times some shall depart from the faith, giving heed to seducing spirits, and doctrines of devils;
Speaking lies in hypocrisy; having their conscience seared with a hot iron;
Forbidding to marry, [and commanding] to abstain from meats, which God hath created to be received with thanksgiving of them which believe and know the truth." (1 Tim. 4:1-3)
This is only one of Satan's strategies. We are told that if we resist the Devil he will flee from us. We must therefore, conclude that if a Christian does not resist Satan, he will not flee from him. Resistance to Satan comes by different means and forms. The believer must be resistant and actively oppose the works of the Devil, not by word only, but by his life and deeds. If one resists Satan and is walking daily in the spirit that person will not be sinning. It is not possible to walk in the Spirit of Christ and sin. The Spirit of God does not sin - ever; cannot sin, it makes no sense to say or think that God can sin. It is an immutable contradiction. One of the reasons why God came in the flesh was to destroy the works of the Devil. "He that committeth sin is of the devil; for the devil sinneth from the beginning. For this purpose the Son of God was manifested, that he might destroy the works of the Devil." (1 John 3:8) In other words Jesus came to destroy sin and to save sinners from sinning. If we are to turn away the first sinner, Satan, from leading us into sin, we must wear at all times the armor of God, which is a metaphor for being a soldier in Christ able to fend off the attacks of the 'evil one' and to promote the righteousness of Christ. We cannot know when Satan will appear at our doorstep, whispering in our ear, to try to distract us, or destroy, rob or kill. Satan's strategies are many and clever. But we are told in the Bible that we can be schooled, made aware of all his slippery devices and strategem to steal us away from abiding solidly and continually in the love of Christ. And, this is his main object, to steer us away from Christ's love living within us which is by definition without sin whereever His Spirit exists unimpeded. "Take heed unto thyself, and unto the doctrine; continue in them: for in doing this thou shalt both save thyself, and them that hear thee." (1 Tim. 4:16) Other means, such as understanding the true 'doctrine of 'laying on of hands', keeping holy the sabbath, confession of sin and repentance from dead works, walking in the spirit and not the flesh, being washed by the pure water of the Word, relying on the Name of Jesus, the faith for casting out demons in His name, and putting on the cloak of zeal as the prophet Isaiah declared (Isa. 59:17: "For he put on righteousness as a breastplate, and an helmet of salvation upon his head; and he put on the garments of vengeance for clothing, and was clad with zeal as a cloke.") are among the ways and means by which Christians should learn to resist the Devil.
Christ is the Redeemer. One way in which he destroys the works of the Devil is to Redeem, or buy back, the wrongs that we have committed by our own sin and under the instigation of Satan's lies and seductions. The Spirit knows the things of the spirit and can reach into our past sins and deliver us from the hold they may have upon us. Satan is always there to accuse us before God, but Christ is always there to make intercession to the Father in our behalf.
Due to our past companionship with the spirit of the world, our complicitous dalliance with Satan and our full involvement in sin, Satan still has legal right to harangue us, attack us and generally oppress us with his strategy of hate and deceit. We should not doubt this power which the Father of all lies still retains, though it is being diminished with ever tic of the prophetic clock. He even had power to harass and tempt Jesus. He has not been entirely put away as of yet. We know he still has such power among men until it will be totally destroyed at the Second Coming of Christ. The Bible is clear in saying to Christians; "Be sober, be vigilant; because your adversary the devil, as a roaring lion, walketh about, seeking whom he may devour" (1Pet. 5:8) and in the Old Testament, "There is a voice of the howling of the shepherds; for their glory is spoiled: a voice of the roaring of young lions; for the pride of Jordan is spoiled." (Zech 11:3) We must be on guard, vigilant and watchful. The battle is not yet over. Much victory is gained in the Christian life through deliverance. "For we know that the whole creation groaneth and travails in pain together until now." (Rom. 8:22) and, "My little children, of whom I travail in birth again until Christ be formed in you." (Gal. 4:19)
Deliverance is the friend and ally of every Christian who expects to have a close and victorious walk with Jesus. It is Jesus Himself who likened it to "the children's bread" when He had an exchange with a Gentile woman who sought deliverance from an unclean spirit for her young daughter. When she asked Jesus to free her daughter from this afflicting spirit Jesus at first told her that He would not, saying, "It is not meet to cast the children's bread unto dogs" (Mark 7:27). But it was her cry for mercy when she responded that even the dogs eat of the crumbs from the children's table that caused Jesus to reconsider and cast the spirit out of the youth. Whatever His reasons for saying this and first refusing, one thing remains clear: Jesus was saying that deliverance from evil spirits (and, we can surmise, deliverance from sin and oppression of all sorts) is THE CHILDREN'S BREAD.
We hope that each reader will embrace deliverance as the sweet bread and nourishment that it truly is. Since it is the children's bread then it should be consumed by us like a little child eating a goody. We should not doubt its sweet goodness. If we want to grow into full and strong "adult" Christian, into what the Scripture calls the "measure of the stature of the fullness of Christ" (Eph. 4:13), we must eat of the children's bread, accepting the fact that we all need deliverance from demonic influences and spirits that are contrary to the Spirit of God. This is fundamental to our growth. All too often the Church has swept deliverance under the rug because it is not a "positive" subject. We prefer, I think, physical healings because they are nice and there usually is no requirement to admit a sin is attached to them. But deliverance is a higher priority with God, thus a healing in our soul and spirit, our higher being. If we are healed of a broken foot and not delivered from our sinful ways and actions then we are worse off than if our foot was not healed. Are we not? We have gone from a sinner that could not get around to a sinner who can go anywhere without restriction. How does this help anything, especially the cause of God?
Recall that day when Jesus stood up in His own home town (Luke 4) and told friends, brothers, fellow workers and church goers that He was sent to be the one true minister of God. He told them that six things would be basic to His ministry. He was "anointed to preach the gospel to the poor, he was sent to heal the brokenhearted, to preach deliverance to the captives, and recovering of sight to the blind, to set at liberty them that are bruised, and to preach the acceptable year of the Lord." You may also recall that, for this announcement of mercy and goodness of God, the people who were closest to Jesus in the town which He grew up took Him out to the nearest cliff to throw Him to His death. We should not kid ourselves. When deliverance and such things are brought to us by God our flesh reacts with bitterness and resentment. We are embarrassed, offended. What do you mean I have a flaw? What do you mean I need the hand of God to supernaturally and powerfully deliver me from the influence of evil that has overcome me? Like those who took Jesus to the cliff we are inclined to take this message and the Holy Spirit with it to a cliff in our heart and cast it over the side.
But we should not be embarrassed. We should resist the temptation to sweep our personal need for deliverance under the rug. Deliverance is THE CHILDREN'S BREAD. Deliverance is a friend. It is God's mercy. It helps us to grow. In fact without it we can not grow to maturity in Christ. And deliverance is a lifelong friend which every Christian, young and old, strong and weak, experienced and inexperienced, needs to invite into their heart daily.
There are three enemies which try to undo our relationship with Christ. All three of these enemies must be resisted constantly as we negotiate our way through life waiting for the ultimate deliverance by Jesus from heaven.

The three enemies are:
1) Satanic wickedness: i.e. Satan and his minions;
2) The World: i.e. all that it teaches and preaches to us from the day we are born, and
3) Self; i.e. The flesh

Often we focus in on Satan when we talk about deliverance but it is much more involved than that. Though we all need deliverance from bad spirits we also need deliverance from the other two enemies. The Book of 1 John talks about the enemy of the world, we are told in Scripture that anyone who is a friend of the world is an enemy of God. The world engulfs us and subtly tells us good is bad and bad is good; its ways of pride and ego and selfishness are contrary to God's ways and the Spirit of truth and mercy and judgment. That is why God has said that His ways are not our ways and our thoughts and not His thoughts. But the most vital of all these enemies to defeat is - ourselves. Paul speaks of this great conflict in Romans chapter 7. "For I know that in me (that is, in my flesh,) dwelleth no good thing: for to will is present with me; but how to perform that which is good I find not. For the good that I would I do not: but the evil which I would not, that I do. ... O wretched man that I am! who shall deliver me from the body of this death? I thank God through Jesus Christ our Lord. So then with the mind I myself serve the law of God; but with the flesh the law of sin." (Rom. 7:18-19, 24-25)
The apostle Paul touches on deliverance from these three different enemies in the opening chapters of three of his epistles. We leave the reader with these examples from the Scriptures to help show the daily need for deliverance from these basic enemies of our salvation. Colossians 1:13 says, that the Father "hath delivered us from the power of darkness, and hath translated us into the kingdom of His dear Son." We can actually be delivered from the hold Satan has had on us, and truly be brought into God's Kingdom. In Galatians 1:4 Paul mentions deliverance from the second enemy when he thanks Jesus "who gave Himself for our sins, that He might deliver us from this present evil world." God can make it so we live as he asked us, as being in the world, but not of it. And finally, and most critical, we can follow what is declared in I Corinthians 9-10 and be delivered from ourselves. Paul told the Church that "we had the sentence of death working in ourselves, that we should not trust in ourselves, but in God which raiseth the dead: who delivered us from so great a death, and doth deliver: in whom we trust that He will yet deliver." (2 Cor 1:9) If we go to the cross we can die to self and it is the dead who are free from sin. (Rom. 6) We can walk with God without sinning thanks to the delivering power of Christ.
We must be delivered from ourselves, Satanic influence and the World's draw - today, tomorrow and every day. We must trust God to deliver us from trusting in ourselves. We must have the sentence of death "working" as Paul has said; "working" in us at all times. Do not shy away from the bread of deliverance. It is good and nourishing to our souls. Though it is contrary to our natural inclination it is one of the six things which God sent Jesus to minister to us. DELIVERANCE - THE CHILDREN'S BREAD INDEED.

"He that overcometh shall inherit all things;
and I will be his God, and he shall be my son."


VOICES OF SIN INTRO
MORE DEMONIC
Deliverance
Visits From Satan
Satanic Shell Game
The Three Battlegrounds